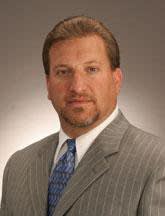 From an early age, one of the biggest influences on my life was my grandfather. He worked for years as a distinguished attorney, helping thousands of clients through a variety of different legal issues. By using his extensive knowledge and experience, he was able to provide help and support to countless families and individuals when they needed it most. Growing up, I always admired the work that he did and the values that he stood for. When I eventually left home to attend college, I knew that I wanted to follow in his footsteps.
I decided to attend school at the University of Missouri-Kansas City, known by many as simply UMKC. I decided to major in Administration of Justice, as I knew it would help me pave a path toward my ultimate goal of becoming a lawyer. After four years of hard work and dedication, I graduated from UMKC and immediately applied to the school's law program. I was quickly accepted into the UMKC School of Law, allowing me to officially begin my journey into the legal profession. During my time in law school, I decided to focus on the areas of family law, criminal defense, and civil litigation, as I knew these areas would provide me with the opportunity to really help those who often weren't in a position to help themselves. Following the example my grandfather set for me, I was able to earn my Juris Doctor and successfully pass the Missouri state bar in 1988 — allowing me to officially practice law. Needless to say, I felt an extreme sense of joy and pride that I would finally be able to set out and make my grandfather proud.
I believe that everyone deserves honest and experienced representation, and I'm proud to provide that to anyone who needs my help.
FOCUSING ON THE NEEDS OF OTHERS
After graduating I would spend the next 14 years working to establish myself as a trusted attorney that people could count on for quality legal counsel and representation. My focus remained on family law and criminal defense, as both areas allowed me to pick up extensive experience both inside and outside the courtroom. Learning how to litigate not only helped me better serve the needs of my clients, but it afforded me the opportunity to be a part of the justice system at its very core, helping me to refine my knowledge of the law and learn how to use that knowledge to help serve my clients by doing everything I possibly could to help serve their needs.
After 14 years of working with countless clients across the Kansas City Area, I began to feel like it might be time to strike out on my own. After careful consideration, I knew that if I ever wanted to provide the kind of personalized service that my grandfather offered to so many of his clients, I would have to start my own firm. So in 2002, I decided to do just that.
A NEW BEGINNING
Once I decided to start my own firm, I knew that in many ways it would feel like a fresh start to my legal career. I was excited at the opportunity to personally manage my own caseload and offer a higher level of legal counsel and representation to my clients that could focus on their individual needs. Since opening the doors to my firm in 2002, I've been proud to serve a number of clients across the Kansas City area on a variety of different legal issues. Now that I have teamed up with attorney Lindsey M. VanFleet, I feel that together we can offer people a unique brand of honest, experienced, and personalized legal counsel that can craft a solution to virtually any legal issue that our clients may be facing. To this day I believe that I wouldn't be here without my grandfather's guidance, and I hope that I can continue to carry on the same legacy that he established many years ago.
BAR ADMISSIONS
EDUCATION
B.A. Administration of Justice - The University of Missouri - Kansas City, 1985

J.D. - The University of Missouri - Kansas City School of Law, 1988
PROFESSIONAL ASSOCIATIONS & MEMBERSHIPS
American Bar Association - Member

Clay County Bar Association - Member

Certified Family Law Mediator