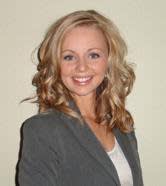 Growing up in Oak Grove, Missouri, I always had a strong fascination with the legal profession. Having watched my fair share of legal dramas on television, I always loved the idea that there were people out there working to make things right and help those in need and I often dreamed about one day doing the same. After graduating as Valedictorian from my high school, I knew that pursuing a career as an attorney could put me in a position to make that dream a reality.
I decided to stay relatively close to home by attending the University of Missouri-Kansas City, majoring in sociology. I knew that by choosing sociology as my major that I would be able to study relationships and social interactions that could help prepare me to be a strong advocate for others. When it came time for my senior year of college, I decided to get a jumpstart on my legal career by entering into law school while still working toward my undergraduate degree. I was quickly accepted into the University of Missouri-Kansas City School of Law, which enabled me to begin pursuing my law degree during my senior year.
By May of 2009, I was able to graduate Summa Cum Laude from UMKC with a Bachelor's degree in sociology and a focus on family studies. I spent my final two years in law school practicing family law as a student attorney in the Child and Family Services Clinic. I was also fortunate enough to serve as a law clerk for two different law firms, and also serve as an intern for Commissioner Sherrill L. Rosen in the 16th Circuit Court of Missouri. It was through these various experiences that I was able to pick up valuable knowledge and experience from some of the brightest legal minds in Missouri.
My entire life, I've truly been able to find joy in helping others. I feel a tremendous sense of honor and pride to be able to change people's lives for the better.
ACHIEVING SUCCESS AND GIVING BACK
By May of 2011, I was able to obtain my Juris Doctor from the UMKC School of Law. After passing the Missouri state bar that same year, I was officially licensed to practice law. Armed with my degrees I was excited to focus on family law, criminal defense, and civil litigation. I was quickly recruited by Larry S. Buccero to work with his firm to establish a trusted practice that could provide a high level of legal counsel and representation that focused on family law, criminal defense, personal injury, and civil litigation. I was thrilled to work with Larry and happily accepted his offer to join the firm.
Since 2011, I've focused my time and efforts to give back to the community that's helped get me to where I am today. While most of my cases are focused on family law, I also provide legal counsel in the areas of criminal defense, personal injury, and civil litigation. Over the years I've picked up extensive experience inside and outside of the courtroom, working with families and individuals to help guide them through whatever legal issues they may be facing, so they can begin to look toward the future.
As part of that effort, Larry and I have officially partnered to form the Law Offices of Buccero & VanFleet, LLC, a firm that is dedicated to providing Kansas City residents with experienced legal counsel and representation that you can trust to help you whatever situation you may be facing. With a license to practice in both Missouri and Kansas, I'm proud to help the people of Kansas City, and genuinely enjoy working with families and individuals who feel like they have no one to turn to for help.
I'm also a certified guardian ad litem, which means I can be appointed by the court to represent the best interests of a child in complex family legal matters. As a mother of two daughters myself, I understand the importance of family and the impact of maintaining important family relationships. For me, there's no greater joy than helping someone in need, and I'm proud to do what I can to help families and individuals throughout the Kansas City area.
BAR ADMISSIONS
Missouri State Bar, 2011

Kansas State Bar, 2012
EDUCATION
B.S. Summa Cum Laude Sociology - The University of Missouri-Kansas City, 2009

J.D. - The University of Missouri-Kansas City School of Law, 2011
PROFESSIONAL ASSOCIATIONS & MEMBERSHIPS
American Bar Association - Member

Missouri Bar Association - Member

Kansas Bar Association - Member

Certified Guardian Ad Litem

Awarded Super Lawyers Rising Star, 2016-2018

Awarded "10 Best Attorneys" in Missouri by American Institute of Family Law Attorneys

Awarded "Top 10 Attorneys Under 40" for Missouri by the National Academy of Family Law Attorneys, 2016-2019

Awarded "Top 40 Attorneys Under 40" for Missouri by the American Society of Legal Advocates, 2016-2019

Awarded "Top 40 Attorneys Under 40" for Missouri by the National Advocates, 2017-2018

Named as a "Top Attorney" in the Outstanding Young Lawyers of Missouri and Kansas, 2017-2018